| | |
| --- | --- |
| American | Local Jobs & Employers |
Jobseekers / Job hunters - find thousands of local jobs!
Finally a directory of American local job banks, job boards, employers with job pages, career pages, jobs search sites, and it is absolutely free to use!
Sponsored Links
Simply select the state of interest to find local employers, jobs pages, career pages, job sites, job banks, and job boards there.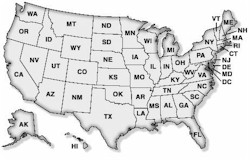 "Jobseekers Directory .com... jobs /employers in the USA
find thousands jobs & careers right on local employer web sites!"
Employers
Do you have a corporate website with a jobs page, career page, job board, or career / job opportunities page. Do you regularly list descriptions of current jobs your are hiring for? Would you like to be included on our directory? Click here to get listed!


Jobseekers Directory
Your Local Job Bank, Job Board and Job Search Directory!

... this is an online directory
of job banks, job boards, employers, jobs sites, career pages and postings...and it is FREE to use!

It is time to find the perfect new job, career, work opportunity!